I also have over 50 wonderful reviews currently on my work through Thumbtack,please click the icon to read a few.
Could you please take a moment and leave me a testimonial,it only takes a few moments to click the link and write something AWESOME about my service! Thank you so much!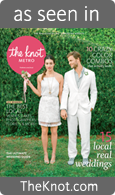 TESTIMONIALS
I had to get a preliminary marketing brochure completed in 2 weeks. Nicole was able to get the job done, she did the photography, design layout and worked with the printer, Nicole delivered the brochures on time. She worked hard and did a very good job in the short time frame. ~Alan T.
Thanks for the fun photo session! You're so talented and knowledgeable. You make me feel comfortable in front of the camera (which is no small feat…) I love the photos, and they look great on my website. Awesome work. ~Lisa Peterson
Nicki we are so happy with our pictures that you took you are extremely talented and have a very loving kind personality I feel very blessed to have you as a friend to take my family photos with your business Mac photography if there is anyone that wants to take photos I highly recommend Little Mac Design. ~Kathy Loven
Thank you Nicole for taking and designing the most adorable baby pictures for us. You've captured our sons personality while highlighing his features. The lighting and clarity of the photographs are wonderful. We loved the natural settings, props and background. They still allowed the focus of the picture to be our son, but added a unique and fun touch. Plus, we were able to be comfortable inside, while you did the computer magic. We appreciated you suggesting and using items that have a personal meaning to us, like his grandmother's crocheted blanket and bonnet. To get all the little extra shots like of his feet. And, for listening to what we were looking for in the end results and memories. What a great experience! ~Laurie Nelson
Thank you Little Mac Design for taking such wonderful photos and capturing our happiness as expecting parents. You made us feel at ease and encouraged us to be ourselves and forget that you were there. I (Deana) may forgo laying in the water and being bit by fish on future photo shoots , but I appreciate that you wanted to try different things and make it an adventure as much as a photo session! Looking forward to the next time!
~Deana & Brian Olsen
She is an amazing photographer! Captured some very beautiful shots. I highly recommend her. She is very professional and patient. I was very impressed in the timeliness and the editing when I got the photos back.~Elizabeth P.
Nicole did a photo shoot of my 3 grandchildren. She was prompt and prepared for ages 8, 5, and 2 with back drops, props and smiles that help the kids warm up to her from the get go! We took pictures in our home, outside and even of our dog. Our background is advertising and both my husband feel that Nicole is a great talent and has no where to go but UP. ~Linda Westlie & Kerry Blaisdell
---
To book a session click the booknow tab here on my website or contact me at 612.281.7199 or at nicolestrinity@gmail.com or www.facebook.com/LITTLEMACDESIGN.CREATE